We are excited to announce our 2020 Summer Exhibitions with Marjorie Mason and William R. Davis. During this period of social distancing, we did not host an artists' reception but plan to feature their collections on the main floor of the gallery throughout the summer.
Well-known Island artist Marjorie Mason has cultivated a vast following for her work. Each year, her collection delights clients and visitors to the gallery. Whether it is sitting and watching the boats sail by or a stroll along one's favorite beach, admirers respond to her work. Marjorie captures a fond Vineyard memory for them to take home and enjoy year-round.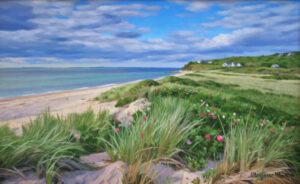 Bill Davis has spent his life around the seashore. "I've always had an interest in the maritime," he says. "Even as a little kid, I was drawing steamboats." Entirely a self-taught artist, Davis has earned a national reputation as one of the most respected and sought-after marine artists currently working in the United States. His attention to the fine details is immediately evident in all his paintings, no matter the size. Over the last year or so, Bill has been challenging himself with engaging nocturne paintings.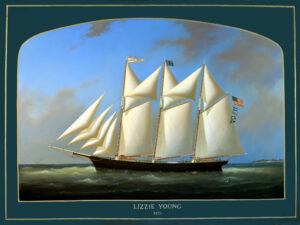 We hope that you will stop by the gallery and view both of their collections. You may also view their work online here, "Vineyard Landscapes – The 2020 Collection" by Marjorie Mason and "Marine Landscapes" by William R. Davis.
Click here to read our recent blog "William R. Davis' Nocturnal Paintings"