website creator After much consideration, we have decided to move the gallery (just two doors over) into another unit in the same building. The move, which will take place after the New Year 2019, is bittersweet because we have taken great delight and honor in occupying the corner of "our little windows on the world" for the last 30 years, but at the same time, we are very excited about this next chapter in the gallery's extensive life. The space we will be moving into is where it all began 41 years ago!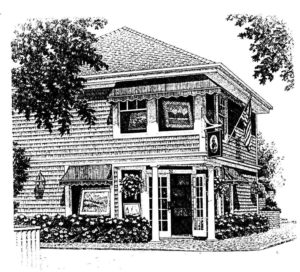 From now until the end of the year we are having a moving sale. This sale, which includes works from the Antique Maps & Nautical Charts and Modern Masters Collections, is available by viewing the sale page on the gallery's website. In addition, there is a select group of paintings available at a slight courtesy which has been approved by the artist.
We want to thank you for being a loyal gallery client and we look forward to continuing to assist you with your art needs for many years to come.
Our best,
Christina & Steve