We are excited to welcome Impressionist Janet Stapinski Greco to our new home. She enjoys creating oil paintings of her passions – flowers, landscapes, seascapes, and most recently, interiors. Janet began drawing at an early age and has always had a strong desire to create art. Born and raised in Connecticut, she moved to Pennsylvania in her early teens, where she attended the Shadyside Center for the Arts in Pittsburgh.
Janet is now a Signature Member of the American Impressionist Society, as well as a member of the Oil Painters of America.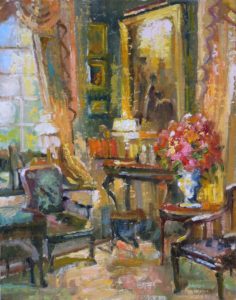 Her painting titled "The Drawing Room" was recently accepted into the American Impressionist Society's 20th Exhibition to be held at the Salmagundi Club in New York City during September 2019.
"I find Impressionism to be liberating and exciting as an artist. I am drawn to the looser techniques and paintings, as I feel I have a more emotional connection when things are left to one's imagination – with everything not so perfectly spelled out for the viewer. From my perspective, there is that air of mystery, which makes the paintings so much more visually interesting, as well as more personal to each viewer."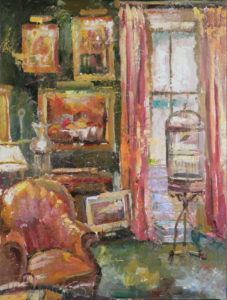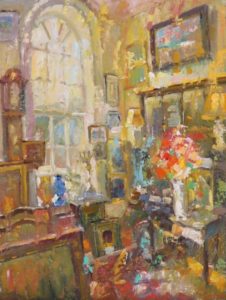 We look forward to introducing Janet's paintings to you on your next visit to the gallery. Click here to read more about Janet Stapinski Greco.