It is with immense sadness that we share the news of the passing of Elizabeth Mumford on September 13, 2020. For more than ten years, Liz fought a difficult battle against cancer. She remained hopeful and never gave in, but eventually, her body could not take anymore. We have sent our sympathies to Liz's son, Sam, and her family.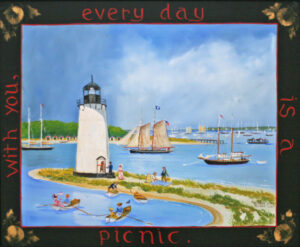 Liz joined the gallery in 2003, and her whimsical folk art paintings were admired by many. Her paintings were very distinctive with their black borders, gold scallop corners, and clever phrases in red. Liz loved the relationship between folk art and storytelling, a pastime she enjoyed, and its nostalgic connection to simpler times.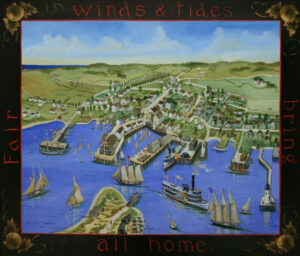 We will miss our lively conversations during our annual visits to her Hyannis Port studio. Rest in peace, our friend; we will miss you deeply.