June has arrived and so has the start of our 42nd season here in Edgartown on the island of Martha's Vineyard. We are now open in our new home at 5 Winter Street, which coincidentally is the same location we opened the gallery in 1977. We have come full circle and are enjoying seeing familiar faces as they come to visit.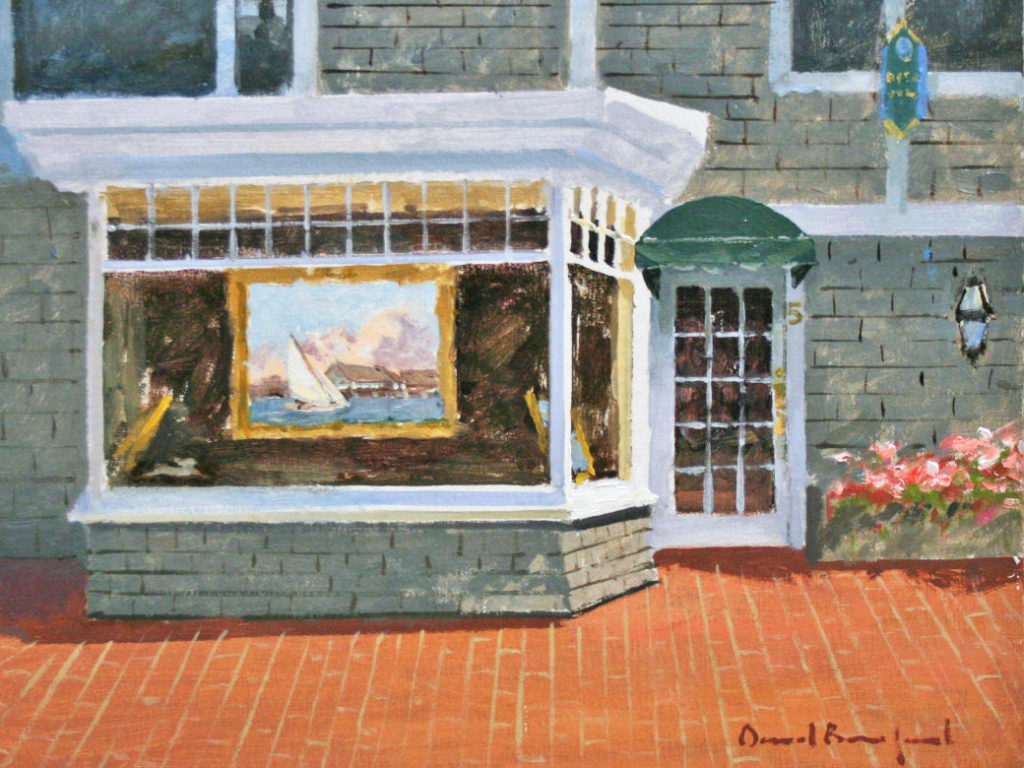 Though our new location is smaller, we like to say "cozy," we are still very fortunate to represent the most talented group of artists. They have been busy painting for this season, and we are excited to share their new works with you.
Lori Zummo joined our gallery in 2006 and enjoys spending time on the Vineyard. Lori is known for her soft and exquisitely detailed landscape paintings. In her "Davis Lane Gardens" the dahlias stand tall in the sunny gardens around the iconic yellow house located here in Edgartown.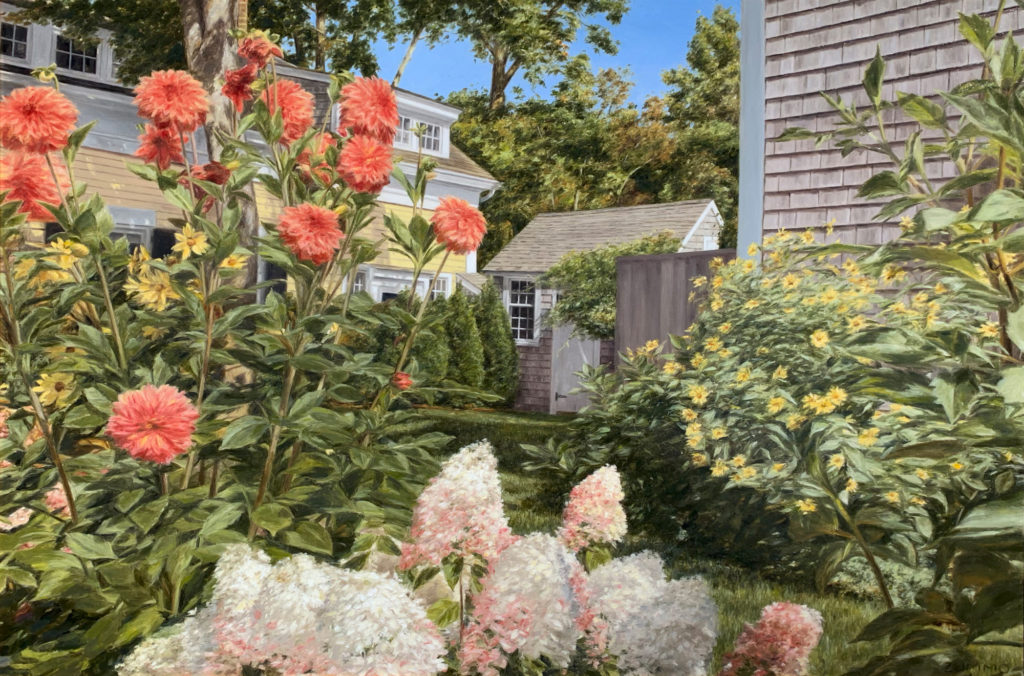 Lynn Walker recently rejoined the gallery after a three-year hiatus. Lynn grew up in Connecticut and studied at the prestigious Lyme Academy of Fine Art. Her vivid jewel toned beachscapes, as seen in "Sunday in August" remind us of joyous sun filled family days spent at the beach. We are looking forward to having Lynn's work in our gallery for many years to come.

Kate Tortland, the youngest artist we have represented, continues to grow with her work and is always experimenting with other art forms. In the short time she has been with our gallery she has gained quite a following of admirers, which is easily understood by her energetic landscape paintings.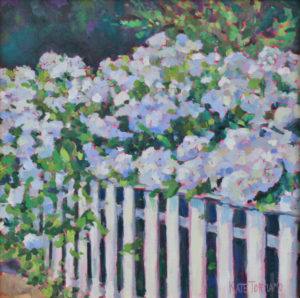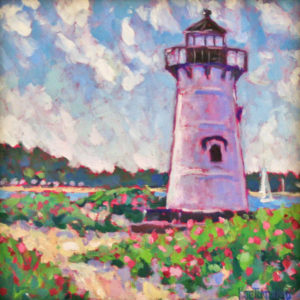 We look forward to seeing you this summer at our new home at 5 Winter Street. If you don't have plans to travel to the Vineyard this year, our website is the next best way to stay in touch with all that the gallery has to offer. Enjoy!