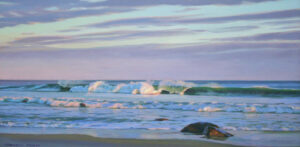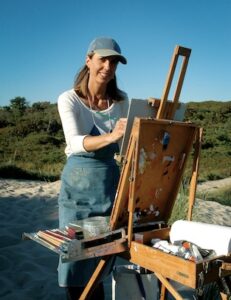 We are excited to present this year's "Vineyard Landscapes – The 2021 Collection" by well-known Island artist Marjorie Mason. This evolving collection will be on display on the gallery's first floor through the summer and online.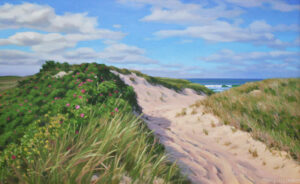 Marjorie Mason has lived full-time on Martha's Vineyard since 1989, when she became a permanent resident. Her ability to capture the Island's idyllic landscapes is why her paintings are sought after and most cherished. And it is for this reason that Marjorie has cultivated a vast following for her work. Each year, her collection delights clients and visitors to the gallery. Whether sitting and watching the boats sail by or a stroll along one's favorite beach, admirers respond to her work. Marjorie captures a fond Vineyard memory for them to take home and enjoy year-round.
"I give the credit for my exploration of painting to Martha's Vineyard Island itself. It is a place of astonishing physical variety and beauty as well as a thriving creative community. I feel very inspired to be a part of it."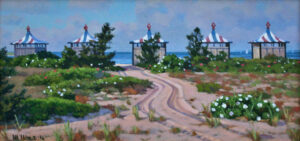 Please stop by the gallery on your next visit to Edgartown to see this stunning collection. We look forward to sharing Marjorie's paintings with you.