As we begin the gallery's 44th season here in Edgartown, we are grateful to continue to do what we love – share our unique art collection with you. This season will be a busy one as pandemic restrictions relax and people move around a bit more.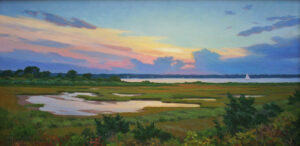 We are incredibly excited to announce our 2021 Summer Exhibition with Marjorie Mason. Her 2020 exhibition, "Vineyard Landscapes," was a complete sell-out, so we anticipate another great collection from Marjorie for this season. As was the case last year, we will not host an artists' reception but plan to feature her collection on the gallery's main floor beginning on July 1, 2021, and throughout the summer.
In addition to Marjorie's exhibition, we have works arriving regularly from the gallery's artists, including E. J. Paprocki, William R. Davis, David Bareford, and Lillia Frantin.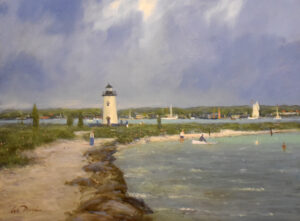 E. J. Paprocki joined the gallery during the 2020 season, and sales of his impressionistic paintings were enthusiastic. Paprocki's subject matter includes children on the beach, still lifes, and his recent travels. In July, he will be on the Vineyard to paint, and we will bring you highlights during his visit.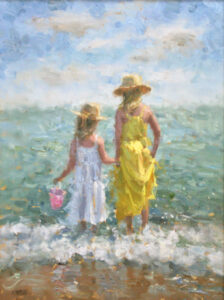 Ronalee Crocker was on hiatus from the gallery the last few years with a hand injury, but she has now returned. Many know her meticulous paintings of still lifes with Nantucket baskets, but her new work is a bit of a departure. She and her husband recently purchased a home near the ocean, which has inspired her to paint the rolling waves.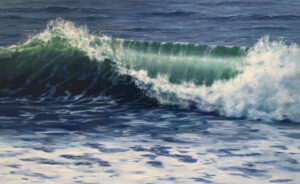 Lillia Frantin continues to light up our walls with her joyful and energetic Matisse-inspired paintings. It is always a sunny day when you have one of Lillia's paintings hanging in your home.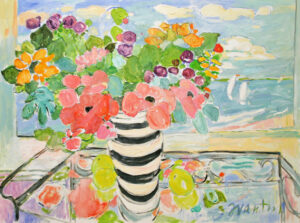 If you cannot travel to the Vineyard, you may always view the gallery's offerings online by clicking here. Please have a wonderful summer, and we look forward to seeing you on your next trip to Martha's Vineyard.