Memorial Day weekend is upon us and I can't believe that we are beginning our 38th summer season here on the Vineyard. Yes, I was a freshman in high school when we first opened in 1977! Actually, my dad and I came up with the idea to start a retail business and we didn't tell my mom until we were ready to open. At that time she was working for the Fligor family across the street.
During the early days we sold vintage photographs of Martha's Vineyard from the mid 1800's. As each year passed, we expanded upon our collection and inventory and new artists to gradually grow into what we are known for today, an established traditional fine art gallery. It was in 1994 that I formally took over the gallery business and it became The Christina Gallery.
What delights us at the start of each season is to share with our gallery friends the new artists that we have added to our roster. One of our new artists is Russ Kramer from Connecticut. His spectacular painting of the Edgartown Lighthouse is a must see in person to completely appreciate his very fine brush work.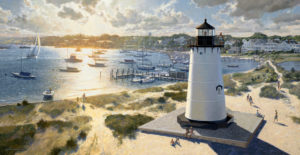 Of course, we also get excited planning our summer exhibitions. Modernist Lillia Frantin will start off our season's events with her collection of new works titled Island Colors on Saturday, June 27, 2015. Frantin's wonderfully colorful and playful paintings are enjoyed by collectors around the world.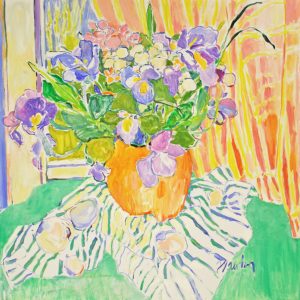 Gallery and Island favorite, Marjorie Mason will be back in August with her latest works for Vineyard Landscapes an exhibition that will open with an artist's reception on Thursday, August 6, 2015 at 5 p.m. Her ability to capture what we all love about this Island makes this exhibition truly special.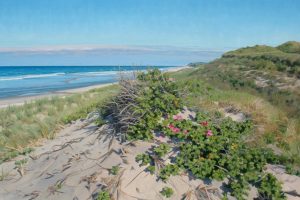 As I mentioned in the January blog we will be celebrating Duane Alt's 80th birthday throughout our season. Duane arrived in the gallery in 1997 and we look forward to celebrating this milestone with his admirers. To read the January blog please click here.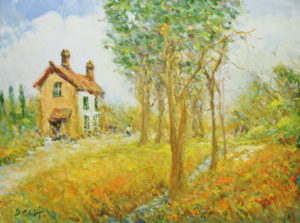 We look forward to seeing you all during your visit to the Island this summer!