On Saturday, July 2, 2016, The Christina Gallery opened the 2016 Summer Exhibition with an artists' reception for William R. Davis, Lloyd Kelly and Marjorie Mason. The gallery is celebrating 20th anniversaries with both Davis and Kelly who joined the gallery in 1996. Marjorie Mason, who has been with the gallery for many years as well, is also part of the season celebration with her recent collection of paintings of Martha's Vineyard.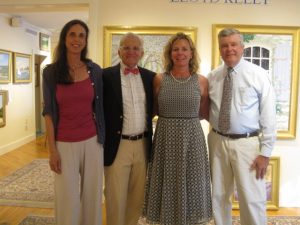 Bill Davis has spent his life around boats. "I've always had an interest in the maritime," he says. "Even as a little kid, I was drawing steamboats." Entirely a self-taught artist, Davis has earned a national reputation as one of the most respected and sought after marine artists currently working in the United States. His attention to the fine details is immediately evident in all of his paintings, no matter the size.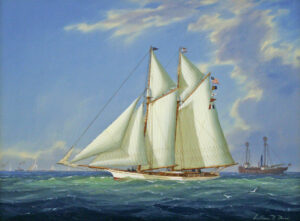 Lloyd Kelly is an artist with many interests; he paints, draws, enjoys printmaking, writing, sculpting, his talents are many. But for the gallery's clients, his paintings of Provence are what catch their attention. The meticulous detail of the lavender in his paintings is justly appreciated.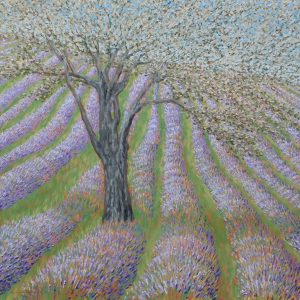 Marjorie Mason is inspired by the Island's beauty and it truly shows in each of her paintings. In her painting "Moonrise Lighthouse Path" she has captured the early evening light as the sun sets and the moon begins to rise. She creates meaningful moments which resonate with her admirers.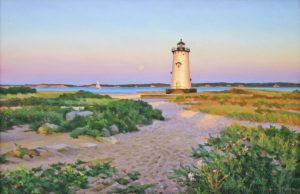 We will be celebrating all three artists throughout our summer season. If you have not already seen the exhibition, please stop by our gallery. You can also check out our Facebook page to see more about the 2016 Summer Exhibition.