It's finally starting to feel like summer here on the Vineyard and with the season upon us, The Christina Gallery is very excited to announce details about our 2016 Summer Exhibition with William R. Davis and Lloyd Kelly. Both Bill and Lloyd have been with our gallery for twenty years so we are celebrating this milestone with an artists' reception on Saturday July 2, 2016 from 6:00 to 8:00 pm. There will be soft music and light refreshments.
My mother, Liz and I first met Bill Davis when we visited his studio on the Cape back in the mid 1990's. Not only did he display his work but also many antique paintings, which he and his wife, Judy, had a fondness for collecting. Almost instantly, Bill's masterful marine paintings were a success with our clientele.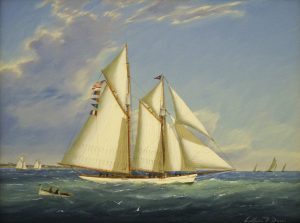 In 1995 Lloyd Kelly was having a show in New York at the National Arts Club. A family friend of ours, who was also an artist, was having a show there at the same time. My mother struck up a conversation with Lloyd and he joined our gallery the following season. Over the years, Lloyd's paintings, particularly those of Provence, have been very popular with visitors to our gallery.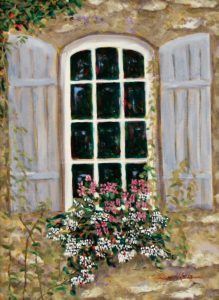 Island artist Marjorie Mason will also be in attendance for this celebration. We will be featuring this year's collection of paintings of Martha's Vineyard. Marjorie has developed a large following for her work and each year her collection is always very well received. Visitors really connect with her work because she captures a fond memory for them to take home of their time spent on the Vineyard.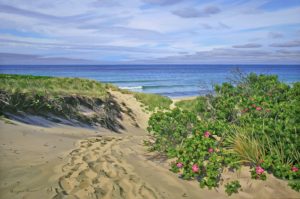 We hope that you will join us as we celebrate twenty years with William Davis and Lloyd Kelly, and the new collection by Marjorie Mason on Saturday July 2, 2016.