This upcoming Thursday evening, August 9th, will be the second "Evening of Fine Art" of the summer 2012 season. Here at The Christina Gallery we will be featuring the work of island favorite, Marjorie Mason. Mason has developed an impressive following of patrons since her graduation from the prestigious Rhode Island School of Art and Design in 1981. Her body of work is composed mainly of beach and landscapes from around the Vineyard.
Sailors' Valentines by award-winning artist Sandi Blanda will also be highlighted during the evening stroll. Read more about the maritime history of Sailor's Valentines here. Blanda will be running her annual workshop from August 7 – 10, 2012.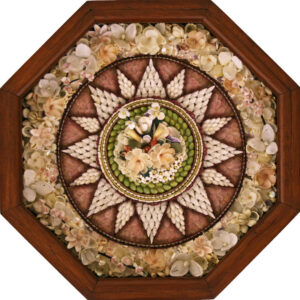 Join us at The Christina Gallery from 6 to 8pm on Thursday August 9th as we open our doors to the public for the opening reception for Marjorie Mason and Sandi Blanda. We look forward to seeing you here!