We are excited to welcome internationally admired artist E. J. Paprocki to the gallery. E. J. was born in Chicago and picked up his first paintbrush when he was seven years old. His style is in the Impressionists' manner and prefers painting plein air, where he captures the true spirit of the moment. He also enjoys the interaction he has with people while they pass by him painting on location.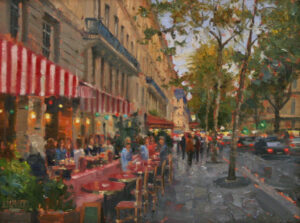 E. J. loves to travel, including scenic locales such as Brittany, Bruges, Paris, New York, and the Irish Coast. He is known for his landscapes and cityscapes, including his hometown of Chicago, but he is also fond of painting vivid gardens, especially the English. In contrast to these lush garden paintings are his tender portrayals of children at the seashore.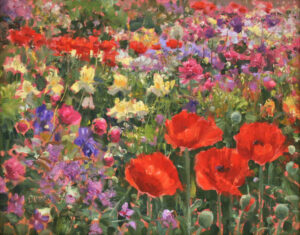 We look forward to introducing E. J.'s paintings to you on your next visit to the gallery. Click here to view his paintings and to read more about E. J. Paprocki.